Episodes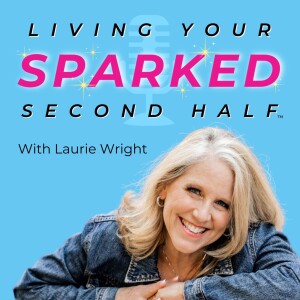 Monday May 02, 2022
Monday May 02, 2022
EP220: This week's guest is Donna Yates Ferris, a yoga and transformation coach as well as the writer of a "I-can't-put-it-down" book that I had the chance to read before our interview. It was so fun to do this interview because I felt like I was talking to a friend. 
In her memoir "We've Got to Stop Meeting Like This," Donna shares her path to inner peace, one that was sidelined by repeated difficulties - divorce, grief,  illness, addiction, and more. She openly shares the details of a short period in her life that began with the dissolution of her 20+ year marriage after discovering her husband's affair. This was just the beginning of a 3 year roller coaster that led her to become an expert on resilience. 
If you feel overwhelmed and maybe even defeated by life's changes and challenges and need some inspiration by hearing a true story that proves you never know what the future has in store for you, this conversation is for you.
In this interview, we talk about:
what prompted her to write a memoir and share her story

some of the things she went through without trying to give away too many of the jaw-dropping details

the idea of burning karma

battling addiction and how yoga therapy and a dog helped her
Once I picked Donna's book up, I couldn't stop reading it so if you're looking for a juicy story that has just about everything in it - from extramarital affairs to navigating divorce with teens to online dating to changing jobs/careers late in life to exploring a new passion to sudden loss to recovery and ultimately to a happy ending, this book is a must have.
I hope you enjoy this interview and getting to know Donna as much as I did..
To learn more about Donna and her work, you can go to:
Website: ​​http://www.minichangeyoga.com/ 
Instagram: https://www.instagram.com/downdogdiva/   
Facebook: https://www.facebook.com/downdogdiva/  
If you'd like to connect or reach out to ME, you can find me at:
Website: www.notyouraveragegrandma.com                
Facebook: www.facebook.com/LaurieColvinWright               
Instagram: www.instagram.com/not_your_average_grandma                
Youtube: www.youtube.com/c/NotYourAverageGrandma         
Note: Not Your Average Grandma is a participant in the Amazon Services LLC Associates Program, an affiliate advertising program designed to provide a means for sites to earn advertising fees by advertising and linking to Amazon.com.