Episodes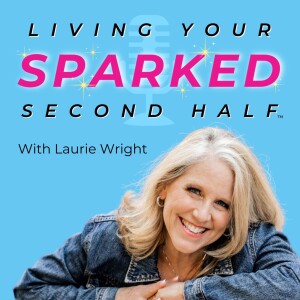 Tuesday Apr 11, 2023
Tuesday Apr 11, 2023
EP318: Are you having trouble manifesting? If so, maybe you are making one of these 5 mistakes. 
Many people don't realize that there is a real science behind manifestation. It's a universal law called the Law of Attraction and this law guarantees that you will get whatever you focus your thoughts on - good or bad.
So if you are living a life that is not what you want, then you can use your innate manifesting abilities that you were born with to attract the life you want.
Yes it is THAT EASY! 
But the problem is most of us we focus on the wrong things and we don't really understand the manifesting process and how it works. We are using it incorrectly, likely making one of these mistakes, or we aren't using it at all. It is just sitting at the bottom of our self help toolbox collecting dust.
If this sounds intriguing and you're curious if you may be missing out on this valuable tool or you're trying and it's just not working, this episode is a must listen for you!
To hear the episode I recently did where I shared something I recently personally manifested, click on the following link: Episode 316: How to Manifest the Seemingly Impossible.
If you enjoyed this episode, please leave a review and subscribe to (or follow) the podcast (if you haven't already) so you don't miss any new episodes.
You can sign up for my newsletter on my website, or if you'd like to connect with me, you can email me or send a message using any of the sites below:

Website: notyouraveragegrandma.com    
Facebook: facebook.com/LaurieColvinWright    
Instagram: instagram.com/not_your_average_grandma    
Youtube: youtube.com/c/NotYourAverageGrandma        
Note: Not Your Average Grandma is a participant in the Amazon Services LLC Associates Program, an affiliate advertising program designed to provide a means for sites to earn advertising fees by advertising and linking to Amazon.com.