Episodes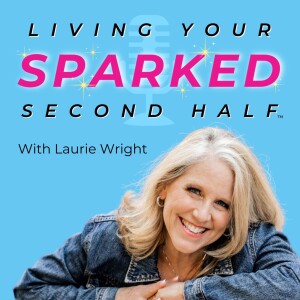 Friday Nov 04, 2022
Friday Nov 04, 2022
EP273: This month's "Just Friggin' Do It" episode was recorded right after my weekend with my college besties when I was still feeling so energized and filled up with love from being with people who get me like no one else. They are my soul sisters.
I've known these women since the late 70s when we all met at Old Dominion University in Virginia. My connection with each of them was instant from the get-go, and although we've been through many ups and downs as we've navigated our different lives with spouses and raising children, we've managed to be better for it and love and understand each other on an even deeper level. 
In this episode, I share the 3 key things that these friends give to me and why I believe these things are what we should look for in the people we surround ourselves with.
I hope you have your own soul sisters in your life, and if you do, when was the last time you saw them? If not recently, don't you think it's time to just friggin' do it?
And if you're realizing you don't have friends like this, who lift you up and support and encourage you, then don't you think it's time to go friggin' find some?!?! It doesn't matter how old you are, new connections can come at any age. All you have to do is be open to receiving them!
If you'd like to connect or reach out to ME, you can find me at:
Email: lauriewright@notyouraveragegrandma.com 
Website: www.notyouraveragegrandma.com     
Facebook: www.facebook.com/LaurieColvinWright     
Instagram: www.instagram.com/not_your_average_grandma     
Youtube: www.youtube.com/c/NotYourAverageGrandma          
Note: Not Your Average Grandma is a participant in the Amazon Services LLC Associates Program, an affiliate advertising program designed to provide a means for sites to earn advertising fees by advertising and linking to Amazon.com.