Episodes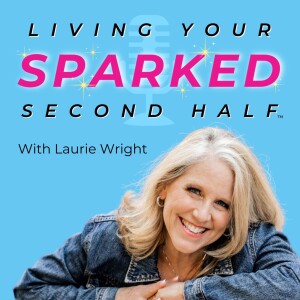 Wednesday Apr 19, 2023
Wednesday Apr 19, 2023
EP320: In this episode, I talk about one of my favorite Universal Laws, other than the Law of Attraction, the Law of Correspondence. It's not the type of correspondence that implies exchanging letters but it definitely is about the exchange of messages, as well as the other aspects of the definition of correspondence: similarity, connection, and equivalence.
It's actually a very simple law to understand and apply and it's closely connected to the Law of Attraction and the manifestation process.If you've never heard about it, learn about it here and start practicing it today! If you have heard of it, are you applying it? If not, perhaps this is a great reminder or nudge that it's what you needed to hear today.
If you enjoyed this episode, please leave a review and subscribe to (or follow) the podcast (if you haven't already) so you don't miss any new episodes.
You can sign up for my newsletter on my website, or if you'd like to connect with me, you can email me or send a message using any of the sites below:


Website: notyouraveragegrandma.com
Facebook: facebook.com/LaurieColvinWright
Instagram: instagram.com/not_your_average_grandma
Youtube: youtube.com/c/NotYourAverageGrandma 
Note: Not Your Average Grandma is a participant in the Amazon Services LLC Associates Program, an affiliate advertising program designed to provide a means for sites to earn advertising fees by advertising and linking to Amazon.com.