Episodes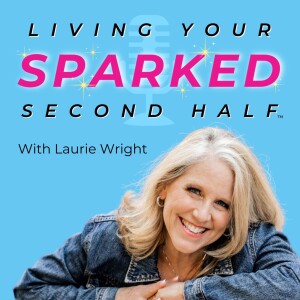 Monday Jul 13, 2020
Monday Jul 13, 2020
EP42: In this episode of Not Your Average Lives, I'm chatting for a second time with my friend, Kimberly Diede who I first met when she sent me a sweet email about one of my episodes that inspired her.
Since that first episode, Kim has published TWO more books, while still working her full time banking job.
Her midlife transformational story is sure to inspire anyone who has ever had an inkling to write a book. I love her example that your passion can be a side gig. Life is so much better and more fulfilling, as long as you find what you love to do and are able to spend a lot of time doing it..
I'm about to start the 3rd book in her "Celia's Gifts" series. I'm a big fan, after she got me hooked when she sent me "Whispering Pines," the first book in the series, right after our first interview!!!
You can learn more about Kim and her books at her website: http://www.kimberlydiedeauthor.com/
I'm always looking for interesting guests so if you have a great midlife transformation to share or know of someone who does, let's connect!
If you'd like to connect or reach out to ME, you can find me at:
Website: https://www.notyouraveragegrandma.com/
Facebook: https://www.facebook.com/LaurieColvinWright/
Instagram: https://www.instagram.com/not_your_average_grandma/