Episodes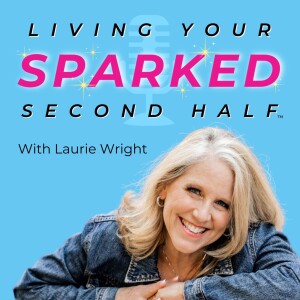 Saturday Mar 18, 2023
Saturday Mar 18, 2023
EP311: In today's Lessons Learned episode, I continue the conversation I started in Episode 310 about how critical it is to have goals that are aligned with your values, but in this episode I thought it would be useful to hear a real-life example so I'm sharing my values and goals.
I'm guessing some of them may resonate with you if you're a regular listener to my podcast because that means we're probably of like minds. Most people navigate to others who have similar values to them.
So that's a great hint if you're like I was - someone who was navigating through life totally unaware of what my values are and not having any personal goals. 
I hope this episode brings awareness to what your values are, gets you focused on identifying goals that align with those values, and really paying attention to who you're around and what you're doing day-to-day that's either aligned or misaligned to those values.
If you enjoyed this episode, please leave a review and subscribe to (or follow) the podcast (if you haven't already) so you don't miss any new episodes.
You can sign up for my newsletter on my website, or if you'd like to connect with me, you can email me or send a message using any of the sites below:

Website: notyouraveragegrandma.com     
Facebook: facebook.com/LaurieColvinWright     
Instagram: instagram.com/not_your_average_grandma     
Youtube: youtube.com/c/NotYourAverageGrandma           
Note: Not Your Average Grandma is a participant in the Amazon Services LLC Associates Program, an affiliate advertising program designed to provide a means for sites to earn advertising fees by advertising and linking to Amazon.com.