Episodes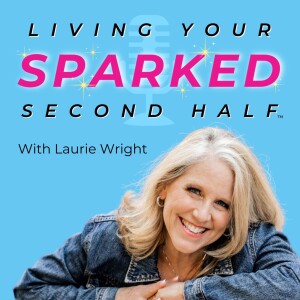 Friday Apr 14, 2023
Friday Apr 14, 2023
EP319: In today's episode I share real life example of late bloomers who followed a passion, even when life looked bleak. In all cases, they could have easily let doubt drive them to give up but they, through what I believe was pure instinct and desire to do what they loved, trusted the process and persevered to success.
Having faith that it would all work out and not trying to control the outcome is once of the manifestation tips I shared in my last episode. Control is like kryptonite to the Law of Attraction! It will kill the positive energy required to attract the life you want.
So let these stories inspire you to stop trying to control by having all the answers and using logic to get to the outcome you desire. Just find out what it is that you love and keep doing it, while also keeping a clear picture of the outcome you desire, then let it flow to you as it is meant to. When you do that, what you attract will always be better than you had imagined.
To hear my earlier episode about manifestation mistakes, click on the following link: Episode 318: Are You Making One of These Manifestation Mistakes?
If you enjoyed this episode, please leave a review and subscribe to (or follow) the podcast (if you haven't already) so you don't miss any new episodes.
You can sign up for my newsletter on my website, or if you'd like to connect with me, you can email me or send a message using any of the sites below:

Website: notyouraveragegrandma.com   
Facebook: facebook.com/LaurieColvinWright   
Instagram: instagram.com/not_your_average_grandma   
Youtube: youtube.com/c/NotYourAverageGrandma   
Note: Not Your Average Grandma is a participant in the Amazon Services LLC Associates Program, an affiliate advertising program designed to provide a means for sites to earn advertising fees by advertising and linking to Amazon.com.