Episodes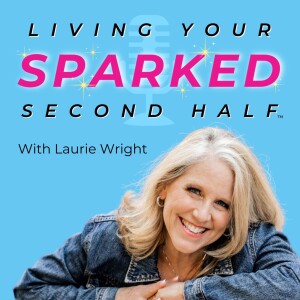 Saturday Apr 08, 2023
Saturday Apr 08, 2023
EP317: Did you know I was the wife of one of the 2 detectives who solved this country's first serial killer case based on DNA evidence? That's a little known random fact about my earlier years.
I woke up with the idea to share this story so, because I trust the downloads I receive, I went with it. As I was remembering my personal experience and using google to recollect some of the facts, like timing of the events, I thought of two key turning points in the investigation where intuition was used, whether the detectives realized it or not.
Back then, I didn't have the understanding I do now about how much logic turns us away from the actual truth so reliving this story allowed me to recognize the huge value intuition played in the solving of these murders. If these two detectives had not followed their intuition, they would not have:
tied the 3 murders that happened in a different city to the one they were assigned to, or

come up with the serial killer's name so quickly.
I am certain that more women would have been brutally murdered if not for the fast work of my ex husband and his partner and am so thankful they followed their gut instincts that quickly led them to the right guy. 
If you're someone who is fascinated with this kind of stuff, like I've always been, don't think it's weird. It's a sign you have a keen interest in people and that you would likely find deep and meaningful purpose working with people as a coach, therapist, or couselor - not necessarily serial killers but people who need help with what you have experience in.
What was YOUR intuition nudging you towards while you were listening? (Send me a message and let me know what came up for you!)
Here are the books I mentioned:
"Stalking Justice" by Paul Mones
"The Blooding: The Dramatic True Story of the First Murder Case Solved by Genetic Fingerprininting" by Joseph Wambaugh
"Bloodletters and Badmen, Book 1: Captain Lightfoot to Jesse James" by Jay Rober Nash (printed in 1975) (This is the book my parents had but we had the hard book version.)
"Bloodletters and Badmen: A Narrative Encyclopedia of American Criminals from the Pilgrims to the Present" by Jay Robert Nash (printed in 1995)
If you enjoyed this episode, please leave a review and subscribe to (or follow) the podcast (if you haven't already) so you don't miss any new episodes.
You can sign up for my newsletter on my website, or if you'd like to connect with me, you can email me or send a message using any of the sites below:

Website: notyouraveragegrandma.com    
Facebook: facebook.com/LaurieColvinWright    
Instagram: instagram.com/not_your_average_grandma    
Youtube: youtube.com/c/NotYourAverageGrandma           
Note: Not Your Average Grandma is a participant in the Amazon Services LLC Associates Program, an affiliate advertising program designed to provide a means for sites to earn advertising fees by advertising and linking to Amazon.com.